Hyundai Adds 877 New Jobs at Alabama Plant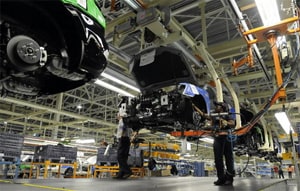 After a troubled period of bankruptcies and government bailouts within the past few years, the automobile industry is finally on the upswing. There's no better example and ringleader than
Hyundai
, who's been surging through a recession with record sales figures and growth.
The latest news for this booming Korean automaker is that it's adding a third shift of production at its Montgomery, Alabama facility, creating 877 new jobs and raising employment to over 3,000. These extra hands will help crank out 20,000 additional units per year.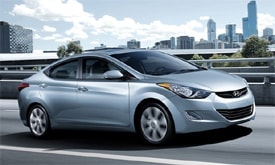 This shift addition, which goes into effect in September, was brought about by record sales and increasing demand for Hyundai vehicles. Hyundai's first-quarter U.S. sales rose 15 percent, after surging 61 percent the previous four years. And these successes are in large part due to the popularity of the
Hyundai Elantra
and
Hyundai Sonata
which are both produced at Hyundai's Alabama plant. Together the two models account for almost two-thirds of Hyundai's total sales in the United States.
The expansion at the Alabama plant is being welcomed by the local economy, and the feeling from Hyundai corporate is reciprocal. Hyundai's Alabama Plant CEO Young Deuk Lim stated that the commitment to quality and craftsmanship displayed at his location "is the key reason Hyundai Motor Company chose to continue to invest in the people of Alabama and increase vehicle production in Montgomery."