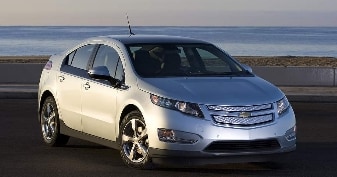 General Motors and Rogers Auto Group will offer a competitive lease price on its 2011 Chevrolet Volt. This would put ease in Chicagoan's minds about buying a vehicle that relies on pricey battery technology.
The lease price will be unveiled soon, along with the Volt's retail price tag of slightly less than $40,000, minus a
$7,500 federal tax credit
.
The Detroit News
has learned that GM plans to set a lease?